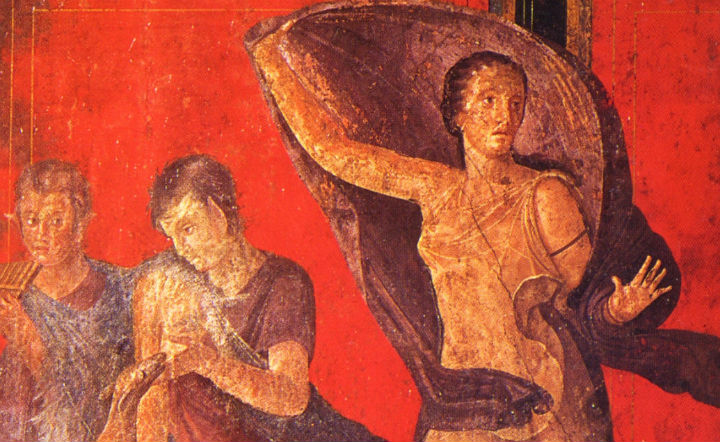 On Saturdays and Sundays, it will be possible to book admission exclusively via online to be made the day before the visit.
Opening hours from 1st April to 31st October
Opening 9.00
Closing 19.00
Last entrance 17.30
Opening hours from 1st November to 31st March
Opening 9.00
Closing 17.00
Last entrance 15.30
Open every day
Closed on: 25th December, 1st May, 1st January (Unless otherwise communicated).
Entrance to the site will be possible from Monday to Sunday during the standard winter opening times (Pompeii 9:00 - 17:00 with last entrances permitted at 15:30).
On Saturdays and Sundays, it will be possible to book admission exclusively via online to be made the day before the visit.
It will be possible to enter the site from Porta Marina entrance, from Piazza Anfiteatro entrance and from Piazza Esedra entrance.
To access the Antiquarium, we recommend the entrance from Piazza Esedra which is included in the entrance ticket.
The entrance allows you to visit not only the public buildings but also different domus as well.
The entrance ticket to the site can be purchased online, or at the ticket offices.
On Saturdays and Sundays the ticket can only be purchased online, and must be purchased the day before the visit.
From Monday to Fridays it is possible to purchase tickets at the site even on the day of the visit, subject to availability.
Ticket price:
Pompeii: Full ticket € 16.00 - reduced rate € 2.00 - Free tickets and reductions as per regulations
Upon arrival, visitors will be subjected to temperature checks by means of a thermal scanner, and will be required to wear a mask in both indoor and outdoor areas, regardless of social distancing. All information relating to the safety measures for containing the SARS-COV-2 contagion, and to the visiting arrangements, will be provided to visitors via monitors situated at the entrances, and via signs.
Visits will proceed in full compliance with the distancing measures detailed by the Scientific Technical Committee, and following the directions indicated by signs which have been specially installed in the Park. Hand sanitiser gel dispensers will be present at the entrance and at the toilets for visitor use.
From Piazza Anfiteatro it is also possible to use the wheelchair-accessible 'Pompeii for All' route, with the options at the end of the visit to leave via Piazza Anfiteatro or via Piazza Esedra, using the lift in the Antiquarium.
At the entrances of Porta Marina e Piazza Esedra it will be possible to request a guided tour service, from 9.00 to 13.00.
Groups will be able to access according to the following limits:
Groups accompanied by tour guides, up to a maximum of 10 people (max 25 if the group is equipped with disposable earphones \ whispers.)
Information Phone:
Switchboard: +39 0818575111 Infopoint: +39 0818575347
Source: Archaeological Park of Pompeii