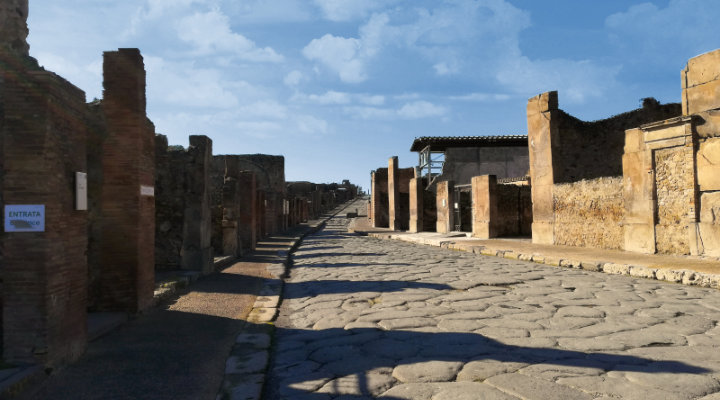 Explore the ancient archaeological wonder of Pompeii with a professional guide
Additional information and buy ticket >>
When Mount Vesuvius erupted in 79 C.E., it decimated the settlement and its inhabitants. Ironically, its superheated volcanic ash also preserved the site perfectly, leaving behind perhaps the world's most remarkable archaeological site.
Now, thousands of years later, you can wander around a time capsule of ancient Roman life with a professional guide.
Frozen in time for around two thousand years, Pompeii is truly one of the wonders of antiquity. Discover this unique UNESCO World Heritage Site on a guided tour and walk in the footsteps of Italy's ancient people.
Covering a 50-hectare area of archaeological marvels, you'll be guided around the ruins of houses, fountains, statues, frescoes, and one very impressive amphitheater - all under the ominous glare of Mount Vesuvius.
What's included
Access to Pompeii
2-hour guided tour in your chosen language
Live guide:
English, French, German, Italian, Japanese, Portuguese, Spanish
Instructions
Show your smartphone ticket to your guide at the meeting point.
You will meet your guide next to the Pompeii Ticket Office on Piazza Porta Marina Inferiore (in front of the Hotel Vittoria)