News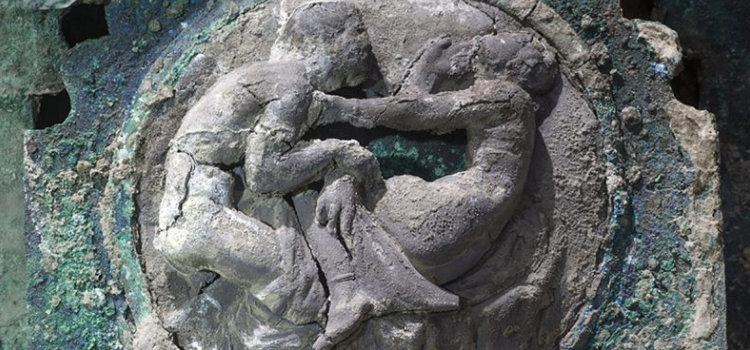 The Archaeological Park of Pompeii and the Public Prosecutor's Office of Torre Annunziata announce the discovery of an extraordinary find, which has emerged intact from the excavation of the suburban villa of Civita Giuliana, beyond the walls to the north of the ancient city of Pompeii, as part of the joint operations launched in 2017 and in accordance with the Memorandum of Understanding signed in 2019, which sought to combat illegal activities which had been conducted in the area.
Details

Written by

Comunicato stampa

Category: News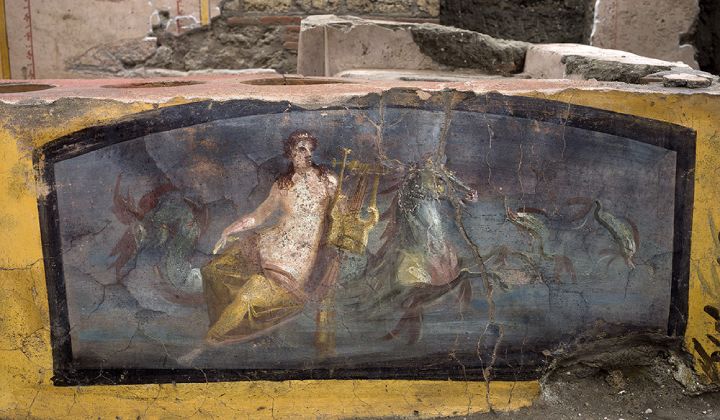 The Thermopolium of Regio V, one of the snack bars at Pompeii, complete with an image of a Nereid riding a sea-horse, which had previously been partially excavated in 2019, re-emerges in its entirety, with other rich decorative still lifes, food residues, animal bones and victims of the eruption.
Details

Written by

Comunicato stampa

Category: News
A drone flight over the ancient city and and the new excavations leads us to discover the newly uncovered domus, including: the House with the Garden with its splendid triclinium frescoes and painted portico; the House of Orion with its First Style paintings and the mosaic of Orion, which is the only one of its kind; and in addition the settings of everyday life. It is an extraordinary cross-section of the daily life of the city.
Details

Written by

Comunicato stampa

Category: News