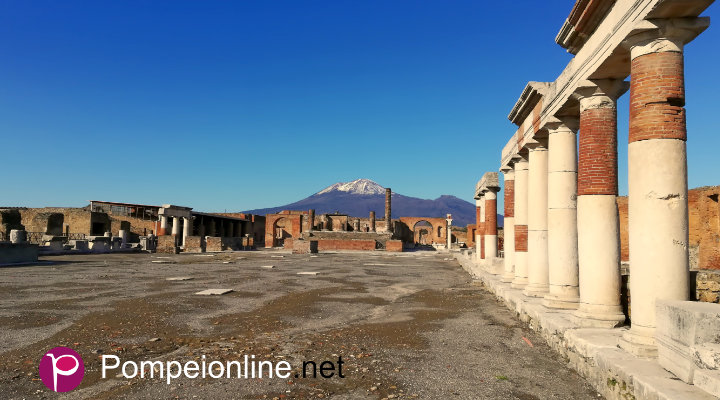 From Rome to Pompeii: a modern comfort bus for a trip into the past
Additional information and buy ticket >>
Enjoy an air-conditioned coach ride (with free WiFi) to one of history's most fascinating sites. Once you arrive, you'll get skip-the-line access to this fascinating ancient city preserved by the lava from Mt. Vesuvius. After a day spent wandering through the eerily well-preserved remains, you'll board your bus again and be shuttled in air-conditioned comfort back to Rome.
Imagine being able to go back in time and explore a city in the Roman empire; this is what this day trip offers. From the streets to the buildings to the everyday household objects - Pompeii is a glimpse into what life was really like almost 2,000 years ago.
The site is massive (64 hectares), and full of everything that made up a Roman city. Of course Pompeii has an amphitheater - which could seat around 20,000 people. Plus the villas of the rich, the more modest houses of the peasants - and even the brothels and bars at the edge of the city.
At the end of the day you'll be able to enjoy some much-deserved air conditioning as you head back to Rome. Take advantage of that WiFi and start posting your pics online as the bus takes you on a road that, like all others, leads back to Rome.
What's included
Roundtrip to Pompeii
Free WiFi on the bus
Skip-the-line access to Pompeii
Audio guide for the archaeological area (English, Italian, German, French, Spanish, Russian, Chinese)
Assistance at the bus stops from Touristation staff
Transfer from Pompeii bus station to the archaeological area (Pompeii)
Audio guide: Chinese, English, French, German, Italian, Russian, Spanish
Instructions
Show your smartphone ticket to the Touristation staff at the Flixbus bus stop at Tiburtina Station
Once you arrive in Pompeii, meet the Touristation staff directly at the bus stop. They'll escort you to the Touristation office in front of the entrance of the archaeological area
Collect a map, your audio guide and your skip-the-line ticket for Pompeii and enjoy the visit