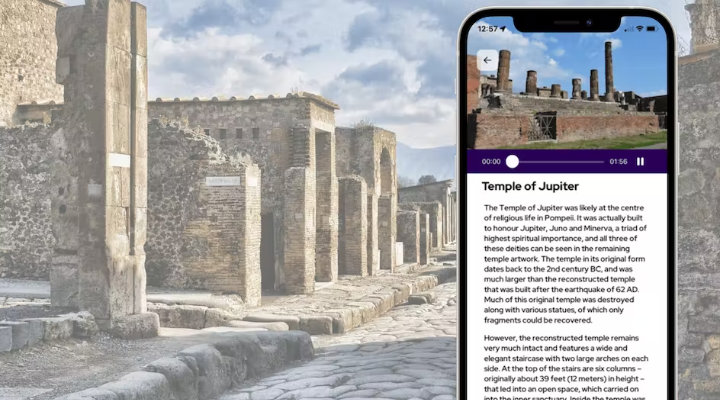 Explore the ruins of Pompeii at your own pace with a downloadable audio tour. Enjoy your personal on-demand guide that you can pause at any time, walk through the ancient city and learn about the life and culture that once existed.
Book your tickets and detailed information >>
What to know before your visit
This self-guided tour does not include the entrance ticket to Pompeii, which you can buy here >>
It is not comparable to a real guide who would obviously be able to offer you much more guidance and with whom you could converse, but it is the cheapest option currently available.
If you prefer you can book a Guided Tour for groups of up to 25 people here >> or a Premium Tour for groups of up to 12 people here >>
Highlights
Explore the ruins of Pompeii at your own pace with a downloadable audio tour
Enjoy your personal on-demand guide that you can pause at any time
Walk through the ancient city and learn about the life and culture that once existed
What's included
Self-guided audio tour of Pompeii
Free download of the Vox City smartphone app
Unlimited access to all self-guided features
Unlimited use for the duration of your stay
Audio commentary in English, Chinese, German, French, Italian and Spanish
What is not included
Mobile device
Headphones
Admission to Pompeii or special exhibitions
Public transport tickets