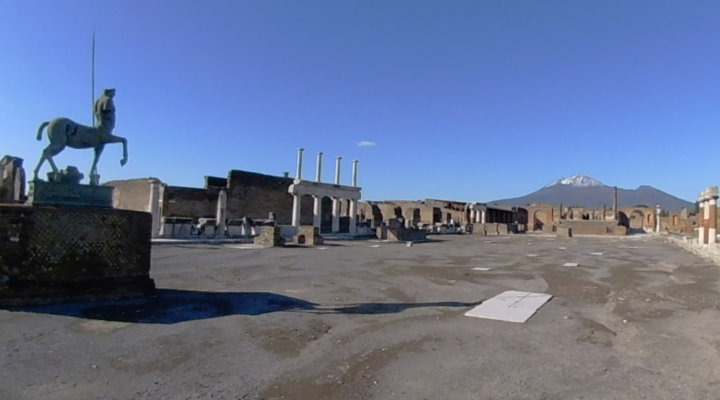 Explore the lost city of Pompeii with an immersive audio guide, parking, and/or lunch (depending on your selection)
Additional information and buy ticket >>
Pre-pay for parking and the must-have Pompeii audio guide
Pre-order a fresh sandwich lunch to enjoy in the picnic area
Hear the astonishing story of how the city perished in the disastrous eruption of Mount Vesuvius, and its subsequent discovery and excavation. Opt for a compelling audio guide that narrates the city's jaw-dropping ruins while you explore. You'll be transported back in time, and into the lives of the city's residents, moments before things got heated.


What's included
Entrance to Pompeii
IBT staff assistance

Pompeii audio guide, parking, and/or lunch (depending on your selection)
Audio guide:
English, French, German, Italian, Japanese, Mandarin, Portuguese, Russian, Spanish.
Instructions
Parking – there is a dedicated spot in front of the IBT office where you can temporarily park while you go to the office. The staff will then guide you to the parking spot, which is behind the IBT office, not far from the Porta Marina Inferiore entrance
Audio guide & lunch – show your smartphone voucher at the IBT Info Point, near Porta Marina Inferiore, and pick up your audio guide and/or lunch
Additional information and buy ticket >>